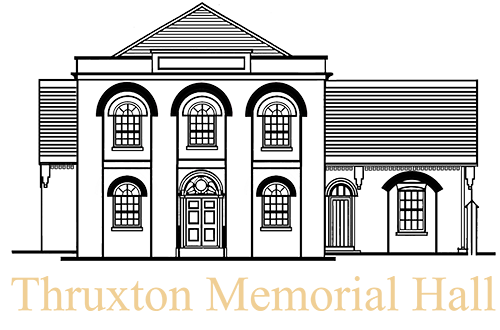 Thruxton Memorial Hall, c/o George House, Village Street, Thruxton. Hampshire. SP11 8LZ
Booking form
This agreement is made between the Trustees of Thruxton Memorial Hall and the Hirer named below. The Trustees agree to permit the Hirer to use the premises for the purpose and period stated below at the cost agreed by both parties.
Please check availability on our 
Thruxton Memorial Hall calendar
 and read both the
Hire Agreement and House Notes
 before completing the form. All hirers are required to take careful note of and adhere to any current Covid restriction notices.